Product Information
Chocolate is made by roasting cacao beans and producing cacao nibs. Nibs are then crushed and produced into cacao paste (sometimes called cacao liquor).
This chocolate is made when mixing (conching) the paste, with organic yacon syrup, and organic cacao butter with the option to add an organic superfood inclusion (lucuma powder, camu camu powder, or maca powder) to make this unique zero sugar chocolate.
This chocoalte is made without any sugar and is truly a unique product.
We also offer our organic yacon sweetened chocoalte in blocks, chips, and bars.
Gmo
free
Wheat
free
Gluten
free
Dairy
free
Soy
free
Nut
free
Allergen
free
我們的巧克力不含過敏原、大豆、小麥、轉基因生物、乳製品、堅果、防腐劑、填料,並通過了猶太潔食、有機和公平貿易認證。
Available Cacao Varieties
Option #1: 50% Trinitario, 25% CCN51, 25% Criollo
Option #2: 100% Criollo
Option #3: 70% CCN51 & 30% Trinitario
Option #4: 50% Trinitario & 50% Criollo
Option #5: Porcelana (White Cacao)
Available Inclusions
Lucuma Powder
Camu Camu Powder
Maca Powder
Other Sweetening Options
Panela
White Sugar
Yacon Syrup
Our Factory
We pride ourselves on maintaining these certifications in order to deliver you product that is environmentally friendly, ethically sustainable, and healthy.
Our cacao and Chocolate products are specially crafted in our factory, and are suitable for consumers with a wide range of nutritional needs.
Certified
Organic
Certified
Kosher
Environmentally
Sustainable
Ethical
& Corruption free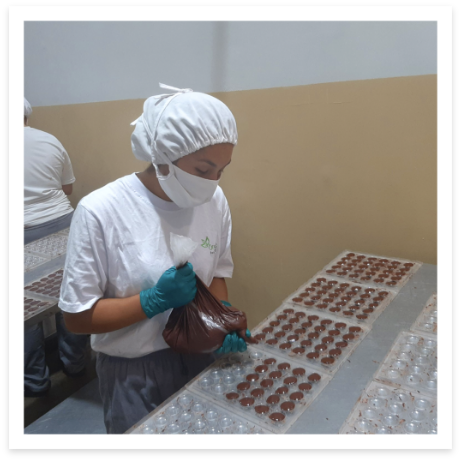 選擇一個選項將刷新整個頁面。
按空格鍵,然後按箭頭鍵進行選擇。

繁體中文
English

Deutsch

Español

français

繁體中文